Texas Statewide Leadership for Autism Training
Training, support, and resources for educators and families serving students with autism.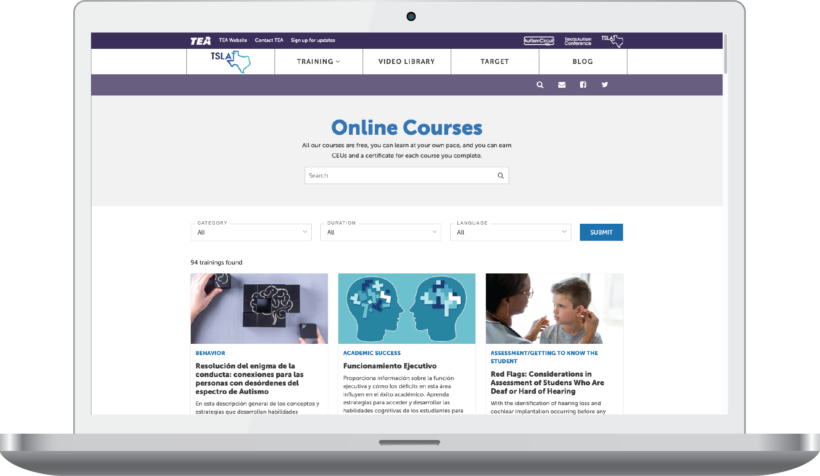 Online Course Library
We've got the course for you! We have over 90 courses in 7 different categories including courses in Spanish! Take the lead on your professional development. All our courses are free; you can learn at your own pace; and you can earn CEUs, a digital badge, and a certificate for each course you complete.
Video Library
Timely and purposeful short videos that support educators and families in their work with children with autism. These videos feature classroom strategies and interviews with autism experts, teachers, and parents.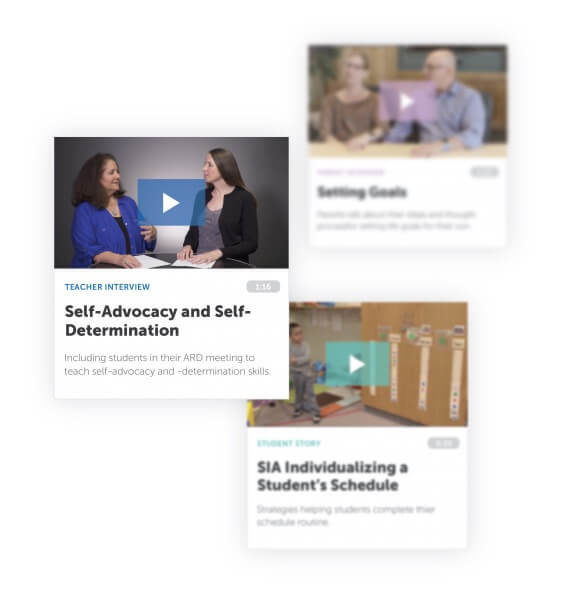 TARGET
The Texas Autism Resource Guide for Effective Teaching (TARGET) is designed to assist schools in developing practices from initial referral to program development and implementation with a strong emphasis on evidence-based and peer-reviewed strategies. The TARGET has three sections: an introduction with articles, one on evaluations, and one on interventions. Use the search feature to find an evidence-based practice for your student!
Autism Supplement
Texas regulations (TAC 89.1055) require ARD committees to consider eleven strategies for students with autism at every ARD meeting. Schools must consider strategies based on peer-reviewed, research-based educational practices to the extent practicable. While all eleven strategies must be considered annually, it is not required that all be implemented. However, if an ARD committee determines one or more of these strategies are not needed at this time, the IEP must include the basis upon which the determination was made.
Download a helpful guidance document developed by TEA and the Texas Statewide Leadership for Autism Training network that explains these eleven strategies.
Want More Information?
Join our mailing list for information on opportunities for autism trainings by TSLAT or by national and local presenters.