Connected Educators Lead the Way: The 3 R's and the 3 C's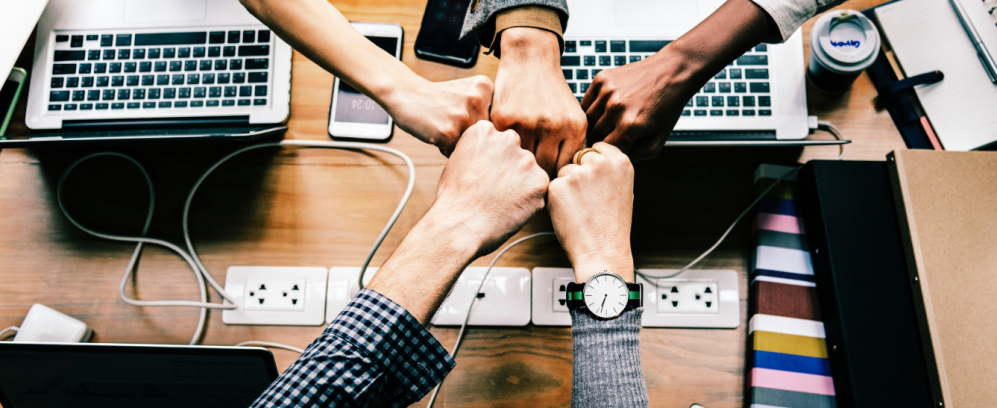 In the book, "What Connected Educators Do Differently," the authors defined a connected educator as "any educator who is actively and continuously seeking new opportunities, people, and resources outside of their own [classroom], school, or district to grow as a professional" (Whitaker, Zoul, and Casas, 2015). Connected educators are leaders among their peers who are modeling the way of standards of excellence for others.

Why should I connect with peers on my campus?
The teaching profession can be isolating if we allow it. On my first day of school as a new teacher, I started without a network of support. The only person I knew was the principal who hired me, but had little time to spend helping me get started. Sadly, I began teaching in the previous century, before Harry Wong published "The First Days of School," so I was simply given a classroom that quickly filled with students. All I knew was what I had just learned in college. The stakes were high, so those first days were quite stressful. I believe some of you may relate.
Whitaker, Zoul, and Casas (2015) state that connected educators know that it's all about the 3 R's: relationships, relationships, and relationships. On my first day, I stepped out of my classroom as often as possible to meet my neighboring teachers, I hung out in the teacher's lounge and workrooms to get to know other faculty members, I made a point to quickly build a great relationship with the school secretary, janitor, and facilities manager. I went early to department, team, and faculty meetings, and stayed as late as possible building relationships. For some of us, this is stepping out of our comfort zone, but each relationship I built became a part of my support network.
...it's all about the 3 R's: Relationships, Relationships, and Relationships.
Later in the year, when I was looking for teachers to support my classroom "restaurant," I did not have to pull any teeth. Because I made the effort to build relationships with them, they (and inevitably their students) made an effort to build relationships with my students in my life skills class. This led to genuine social skills development for my students when they were out of their classroom, in the cafeteria, and eventually in the community.
Why should I connect with peers statewide, nationally, or even globally?
Connected leaders are continually growing in their profession. There will never be a "top" that is reached when measuring what we can do for our students. Our best educators continue to learn from other educators, stealing, with a blessing, ideas and then making them unique to their own student's needs.
This is especially the case for us who work with students with autism. The Autism Circuit team often repeats the phrase "If you've met one student with autism, you've met one student with autism." Every year, we will have situations that we have yet to encounter. New ideas, fresh inspiration, and renewed passion for our profession are necessary if we are to serve our students with as much effort as they deserve.
Statewide, national, and even global connections become necessary because schools and school districts have internal connections and cultures are developed. New ideas will now have to come from outside our smaller circles.
How do I connect with peers outside of my smaller circles?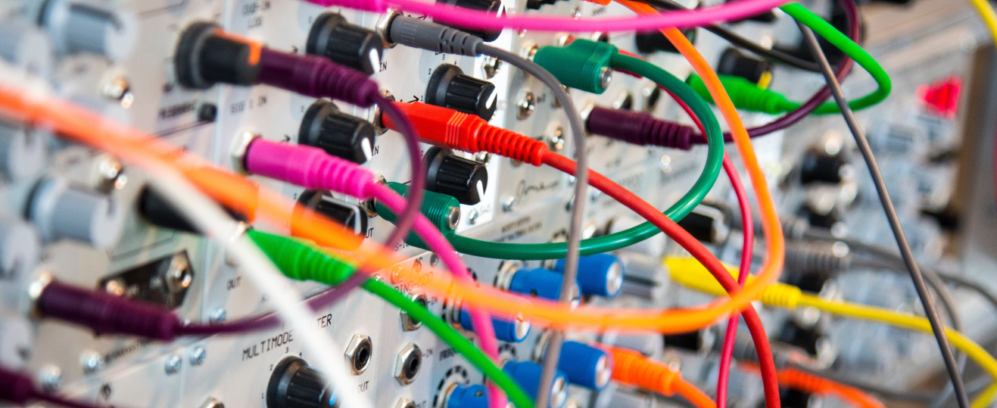 Professional Learning Communities (PLCs) spend many months communicating, collaborating, and building a community which are the 3 C's discussed in "What Connected Educators Do Differently". Our Autism Circuit Academy programs are statewide, virtual PLCs. I witnessed our Autism Circuit participants build relationships with each other throughout the program and then continue being a support network for each other even after their program ended. I know numerous participants from our first cohorts who still look to each other for support now - four years later - and they have yet to meet in person!

The 3 C's: Communication, Collaboration, and Community building
PLCs also occur via social media. Pinterest is full of members from around the world who post hundreds of thousands of brilliant ideas online for the purpose of sharing with their peers. If you have yet to visit Pinterest, imagine a bulletin board where the teachers in your school all posted their greatest lesson plans once a week for you to search through and take what you could use and make it unique to the needs of one of your students. That is what Pinterest is, except there are thousands of boards full of useful, valuable material that can be easily searched through digitally. If a certain board has several ideas that work for you, you may "follow" that board or that person who posts to that board, called a "pinner".
Similar connections are made by embracing other social media such as Facebook, Twitter, and Instagram. Like us on Facebook and be among the first to hear about our upcoming trainings and new and updated courses and resources on our website. Communication, collaboration, and community building also happens via online platforms such as Google+ Hangouts, Google+ Communities, Listservs, Tweetchats, LinkedIn groups, EdCamps, Edmodo, and podcasts such as "Talks with Teachers" and "Edreach." My team member at Region 13, Jennifer Russell, has a podcast series she created called "Life Skills Radio" because she knows educators connect in various ways and some prefer this outlet.
I'd like to hear from you! Contact me and share the ways you connect with educators outside your smaller circles. Which outlets work for you? What value do you find in these connections?
Whitaker, Zoul, and Casas, (2015). What connected educators do differently. Routledge. New York, NY
*Darcy Schiller, M.S., CTP-E, is the Autism Education Specialist at Education Service Center, Region 13 in Austin, TX and is on the Texas Statewide Leadership for Autism Training (TSLAT) team. She develops and provides training and technical assistance to educators and families across Texas who are impacted by autism, other developmental disabilities, and those who have experienced trauma. She has over 20 years of experience in the fields of special education and psychology.